Tulsa Gum Disease
Gum disease is an infection of the tissues that surround and support your teeth. It starts with the accumulation of plaque—a sticky film of bacteria—on teeth and gums. If left unchecked, this can progress to more severe forms of gum disease, causing inflammation, gum recession, and even tooth loss. It's important to establish healthy habits in order to prevent this from happening.
Brushing Technique: Use fluoride toothpaste and a soft-bristle toothbrush. Brush for at least two minutes twice a day, using gentle circular motions.
Flossing Regularly: Flossing removes food particles and plaque between teeth and the gumline. Aim to floss once a day to maintain gum health.
Balanced Diet: A diet rich in fruits, vegetables, lean proteins, and whole grains provides essential nutrients for gum health. Avoid excessive sugary and acidic foods that can contribute to plaque formation.
Regular Dental Visits: Professional cleanings and check-ups with a dentist or periodontist are vital for catching early signs of gum disease and addressing them promptly.
Oral health serves as a formidable line of defense against the onset and progression of gum disease. Individuals can significantly reduce their risk of gum disease and its associated complications by prioritizing proper oral hygiene practices and seeking professional dental care. Remember, a healthy smile starts with consistent and conscientious oral care.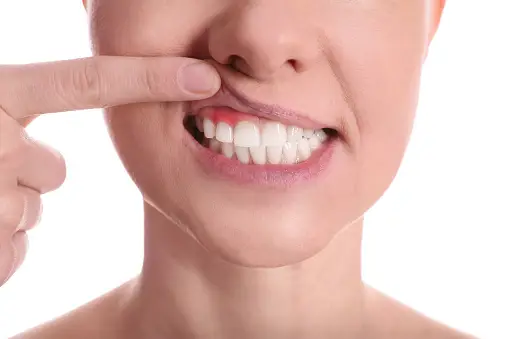 Meet the Experts
Transcend Dental Implants & Periodontics stands as a pillar of expertise at the forefront of combating gum disease. Led by a team of seasoned professionals, this establishment specializes in periodontal care and dental implant procedures. They offer many services to help ensure that your mouth stays healthy and clean to avoid dangerous bacteria.
1. Comprehensive Periodontal Evaluation
Transcend Dental Implants & Periodontics begins by conducting thorough evaluations to diagnose and assess the extent of gum disease. This initial step is vital in formulating tailored treatment plans.
2. Non-Surgical Periodontal Therapy
Non-surgical therapies are employed for individuals in the early stages of gum disease. These treatments aim to halt the progression of the disease through scaling, root planing, and other minimally invasive techniques.
3. Dental Implants
In cases where tooth loss occurs due to advanced gum disease, dental implants provide a permanent and aesthetically pleasing solution. Transcend Dental Implants & Periodontics specializes in implant placement and restoration.
4. Periodontal Surgery
For severe cases, surgical intervention becomes necessary. The clinic offers a range of surgical procedures, including pocket reduction surgery, soft tissue grafting, and bone regeneration.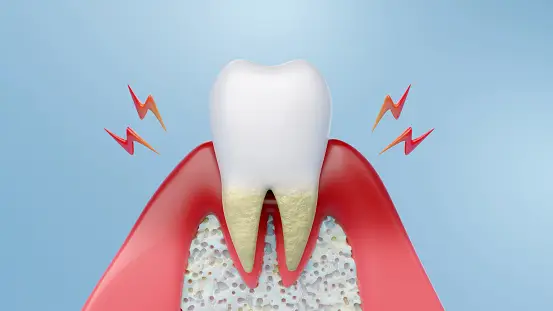 Advancements in Gum Disease Treatment
With advancements in dental technology, Transcend Dental Implants & Periodontics stays at the forefront of innovative treatments. Utilizing laser therapy, regenerative techniques, and minimally invasive procedures, they ensure patient comfort and optimal outcomes.
What sets Transcend Dental Implants & Periodontics apart is their patient-centric approach. The team prioritizes patient education, providing a clear understanding of the disease and its treatment options. This empowers patients to make informed decisions about their oral health.
Gum disease is a formidable adversary, but with experts like Transcend Dental Implants & Periodontics in Tulsa, overcoming it becomes achievable. Their commitment to cutting-edge treatments, experienced professionals, and patient empowerment cements their reputation as Tulsa's top gum disease experts.